By Channell
The Online Leadership Program (OLP) at Global Kids has kicked off its 2014-2015 school year with a bang at six middles schools around the Greater New York City area: the Global Neighborhood Secondary School in East Harlem; the Urban Institute for New Technologies in West Harlem; the Washington Heights Expeditionary Learning School; New Directions Secondary School in the Bronx; and Public School 109 and the School for Human Rights in Brooklyn.  
We are only in the month of October, and the OLP Team has already done some amazing activities with the middle school students.  For example, at Public School 109, kids "hacked" traditional games, like Rock, Paper, Scissors and other games like Turtle Wushu.  At the Urban Institute for New Technologies, kids delved deep into the lives of super heroes and villains! New Tech students drew their own super heroes and villains, giving them awesome powers and costumes, and even completed a super hero/villain Lego design challenge.  In this challenge, they were given classic storylines from the Incredible Hulk, Batman, and Wonder Woman, and represented them with the Legos.  New Tech students even practiced their facilitation skills by presenting their Lego design in front of their peers!  At the School for Human Rights, students are already starting to learn basic coding with the program Gamestar Mechanic.  They also participated in the coordinated nationwide action, "Box out the Barriers," in honor of the United Nations recognized International Day of the Girl.  With this activity, the School for Human Rights students learned all about barriers to a girl's access to education globally.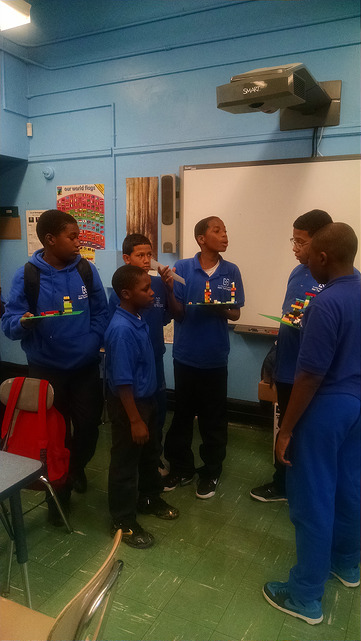 The activities mentioned are just some of the awesome OLP activities happening at our middle schools.  Stay tuned for these updates!