By Alora
NYC Haunts is hitting the halfway mark at two new locations! One is in partnership with the Hunts Point based community development corporation, The Point, where students are exploring the humanitarian possibilities of game design by unearthing forgotten local history. The other finds the OLP team with our partners at the Brooklyn Museum on the hunt for its collection's haunted treasures. Two very different tasks, two talented groups of students.
Here are some highlights from the first half:
Both groups got started by playtesting a previously made local game to get a feel for Taleblazer. Students at The Point got competitive and the games were well received…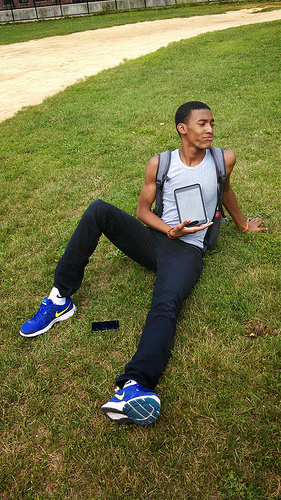 Next, both groups visited the potential locations of their games. Visiting the Drake Park burial ground in Hunts Point raised interesting questions about how to respect difficult subject matter using an entertainment focused medium. The concept of games for change was explored and will be central to the students' work at The Point.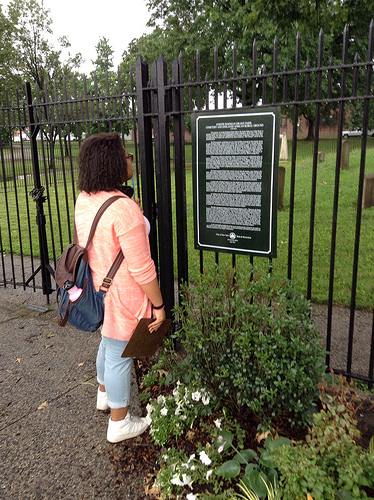 Students at the Brooklyn Museum had a lot to choose from when it came to spooky exhibit spaces. Possible haunts included the Schenck Family period Houses and Judy Chicago's
 Dinner Table
. However, an almost unanimous vote set our sights on the visible storage lockers, which (literally) gave students the chills.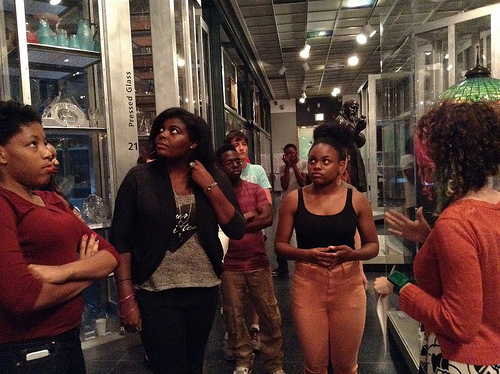 With our locations in mind for inspiration, the teams moved on to learning game elements and brainstorming story ideas. As new concepts surfaced, research got increasingly in-depth and brought weight to the students continued discussions. Judy Perry, Research Manager and one of the developers of the TaleBlazer software we use to build our location-based games, came down from Massachusetts Institute of Technology to visit with our students and support them during the brainstorming process.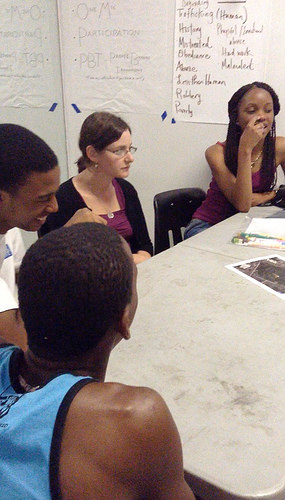 At The Point, students learned of the forgotten slave burial ground. As we read the personal stories of New York's former slaves, connections were made to incidents of modern trafficking. The team became invested in giving a voice to their characters.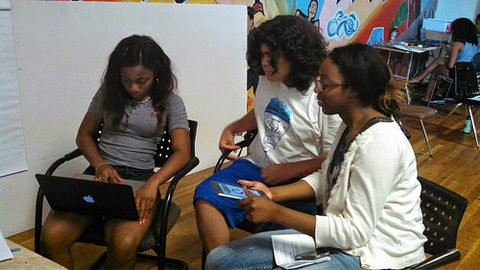 The Brooklyn Museum team got creative with a creepy story about the ghost of a runaway girl named Helen. Programming is underway and our final playtest for both teams is around the corner!