By Sara Vogel
On two Fridays in June, the OLP team ran Grow a Game workshops at Hofstra University's iDesign Student Conferences to cap off and celebrate a year of hard work at Long Island-based after school game design clubs. Pia Steffes, an Adelphi University Community Fellow working with GK OLP for the summer, provides her reflections from the field:
​
The activity was designed to assist students, as well as adults, with having a creative game idea that also brings attention to a global issue.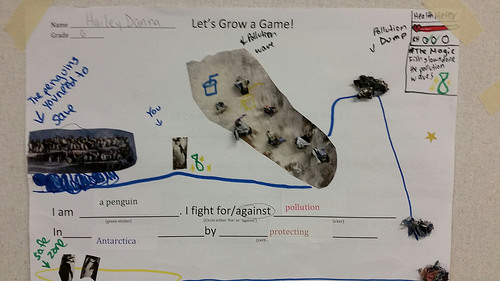 After choosing a global issue they were asked to start visualizing their game with drawings and magazine cutouts. The activity was a success in creating multiple new game ideas, teaching awareness about global issues, and new perspectives on them.
Here you can see the hardworking students: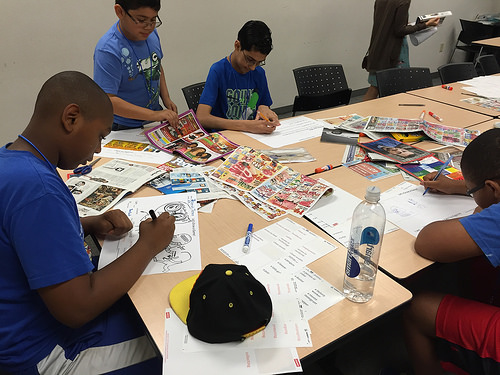 Our events were held in conjunction with the Whitehouse's "
Week of Making
" initiative, celebrating "the innovation, ingenuity and creativity of Makers." 
Check out
 our listing on the Week of Making website.
The OLP Team and the iDesign Team are excited to welcome teachers and students from their program for the upcoming teacher and student conference to look deeper into the Games for Change aspect of game design.