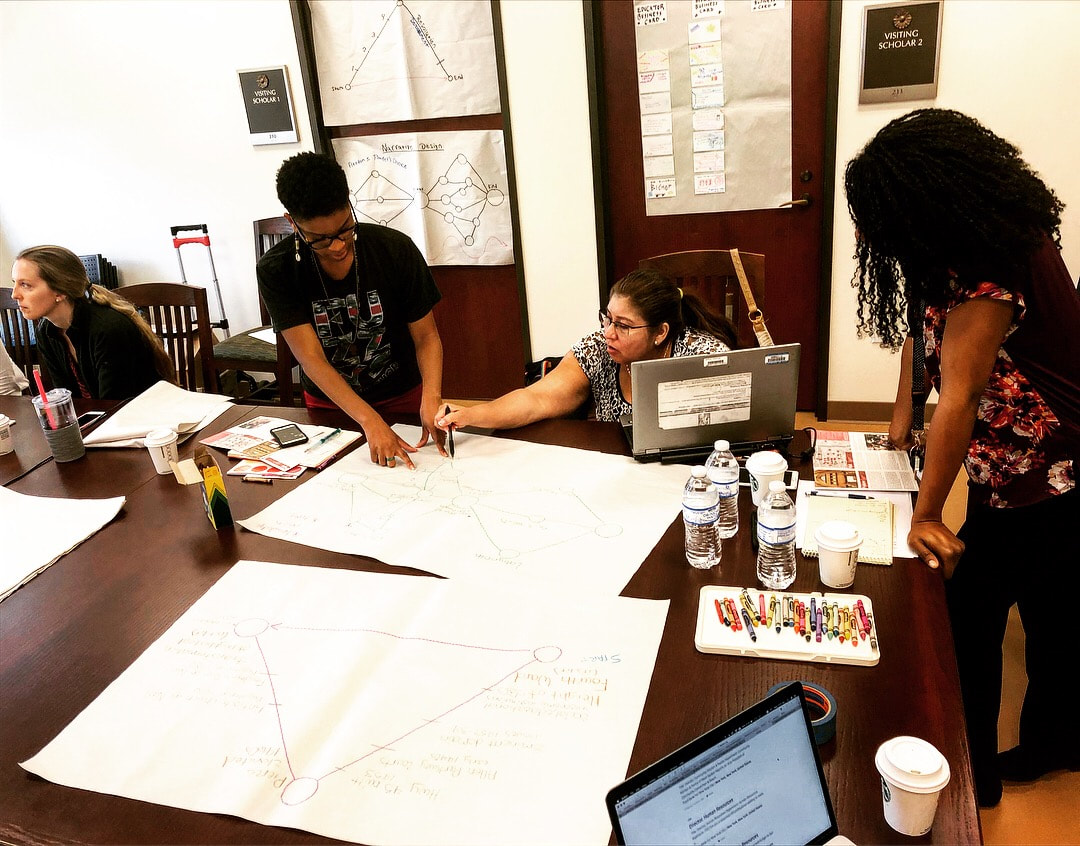 Houston Haunts PD
This month, Global Kids took our Haunts NYC curriculum just a little bit more global. We here on the Digital Learning and Leadership team (DLL) are happy to announce that this work has made it to Houston! From June 4th to the 8th, Dr. Elizabeth Bishop and myself, Marcus Del Valle, took a trip down to The African American Library located at the Gregory School in the 4th Ward of Houston, Texas to deliver a training to the oral historian and archivist of the Gregory school as well as the staff of Houston's own CollegeCommunityCareer and teachers from the Houston Independent School District.
Developed by Global Kids alongside the New York Public Library (NYPL) in 2011, Haunts NYC is a STEAM based learning program where participants create a mobile, geo-locative augmented reality game that explores local history and contemporary issues within a particular neighborhood of NYC. Interactive media is continuously growing as a field of scholarly pursuit and a resource for classroom teachers. Global Kids uses the theories fueling our Haunts and Playing 4 Keeps programs to advance game design in the classroom and used it to build global competencies and activist games about a plethora of topics.
So, what does four days of Haunts training look like in Houston Texas?
Crayons, coffee, air conditioning, chart paper, (not pictured) a whole bunch of legos.
Every day we focused on a new exciting point of the curriculum. We first did the work of discovering the issues impacting public education in Houston. Afterwards, we taught the theory of Games for Change and made the argument for games as a powerful teaching tool inside the classroom. We then split into two teams, determined by the topics of our games, conducted the research, learned how to write for game narratives, and finally became the programmers of our projects.
On Day One we used a systems change analysis tool, to analyze the drivers and barriers of success for youth within the Houstonian education system. The levels of analysis included the individual, relational, unit and/or programmatic affects, institutional and inter-institutional relationships and finally the ecosystem of the education in Houston as a whole. What we found was that the youth of New York and Houston are facing similar challenges. Heavy teacher turnover is making teacher to student relations a challenge, there is a lack of safe spaces, resources and supplies for youth, and of course funding are just some of the barriers that Houston youth are currently experiencing.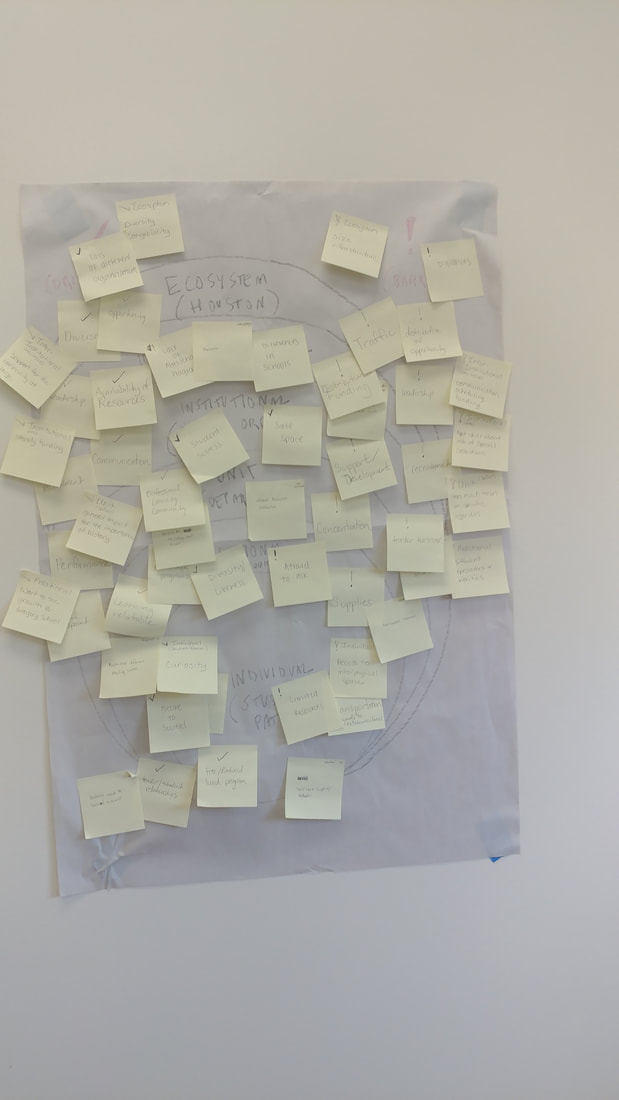 This is what a completed systems change analysis
looks like.
On Day Two, we began the work of the educator. As a digital leader, more specifically, we answered the question: how does one teach using games? The answer to that question is simple: you teach youth to re-imagine the world they live in, digitally, and then you tell stories in that world.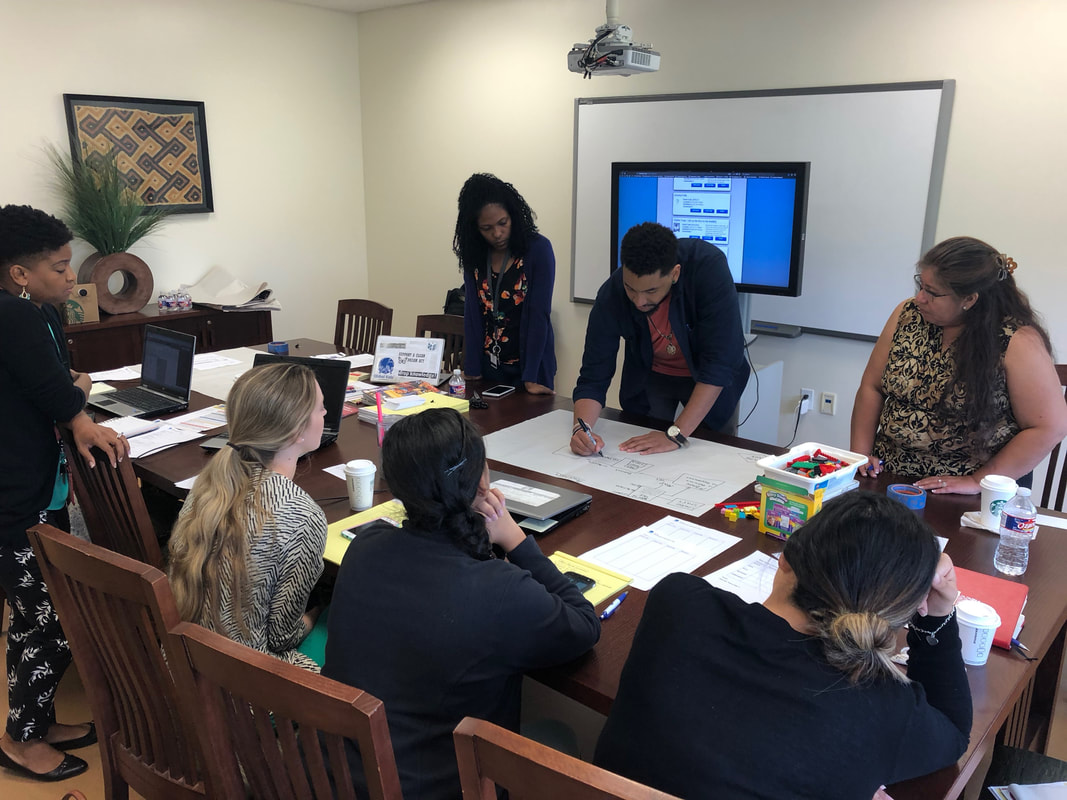 This is what a room full of educators becoming game designers looks like.
On Day Three, we became historical researchers, narrative designers and began exploring the coding interface of TaleBlazer (powered by MIT). Using the Gregory School's vast and incredible collection of African American history, our educators went to work researching and writing possible game ideas and actively thinking about how their students would react to a program about game development. Many programs create movies, PSAs and other short viewable projects to take action against issues within their communities. Yet players, unlike viewers, are active participants of the story, making the actions they take in the game more aligned to a simulation rather than a movie. For these reasons, historical games must be smart and well researched! Our hosts at the African American library offered the perfect context for this work.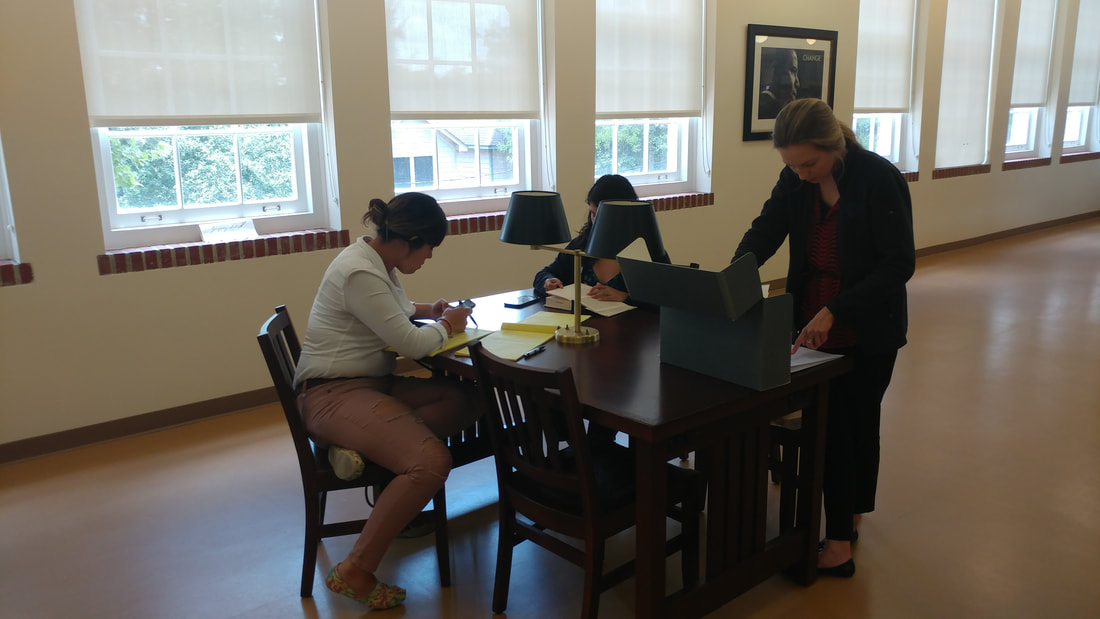 The CollegeCommunityCareer design team researching the history of Prairie View A&M University.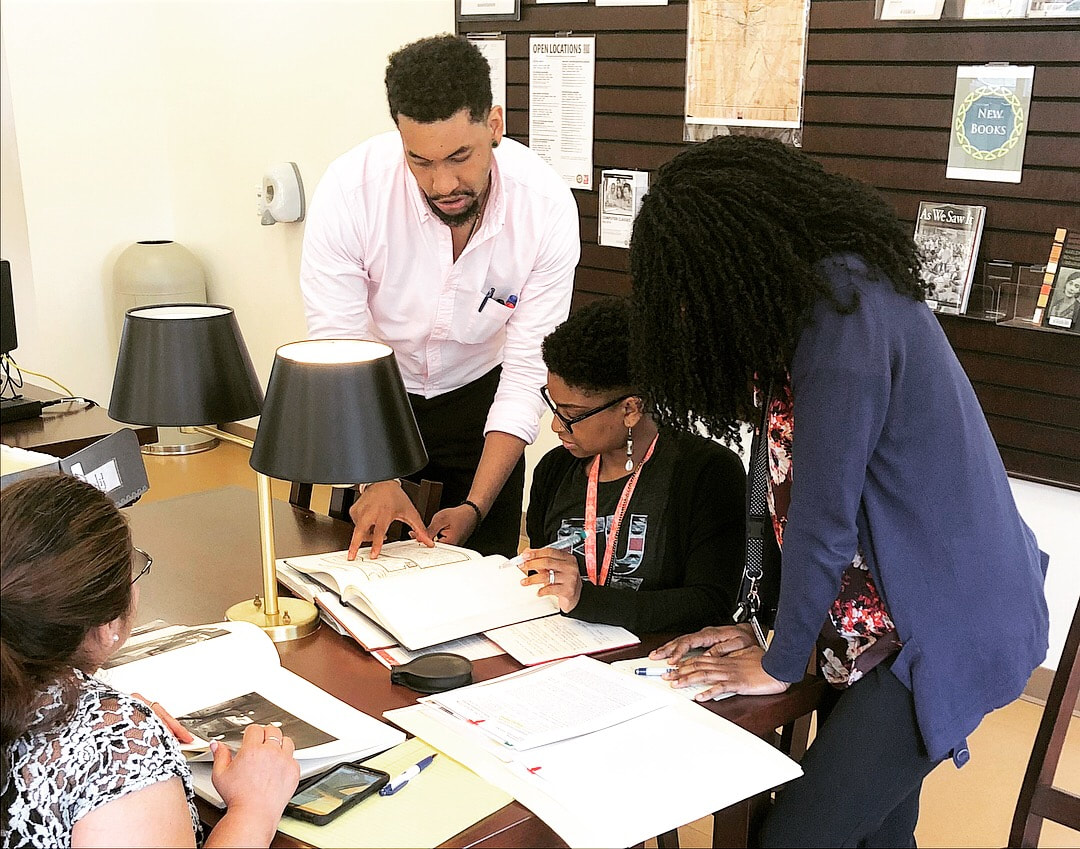 The Gregory School team cooking up magic for Houston's 4th Ward.
On Day Four of the training was the open studio/game jam design day where all of our educators took the reigns of this project and marched onward with it. The Gregory School team, consisting of an oral historian, and archivist and a bilingual 4th grade teacher, created a game about a young boy collecting data on the historical significance of his neighborhood to stop investors from tearing down his grandmother's home. Our second game was an augmented reality tour of the historically black Prairie View A&M University. The game depicts the journey of A&M going from a "Normal School" with a lackluster curriculum to being fully realized and funded which aided the expansion of adding the arts, social sciences and other dynamic programs to their list.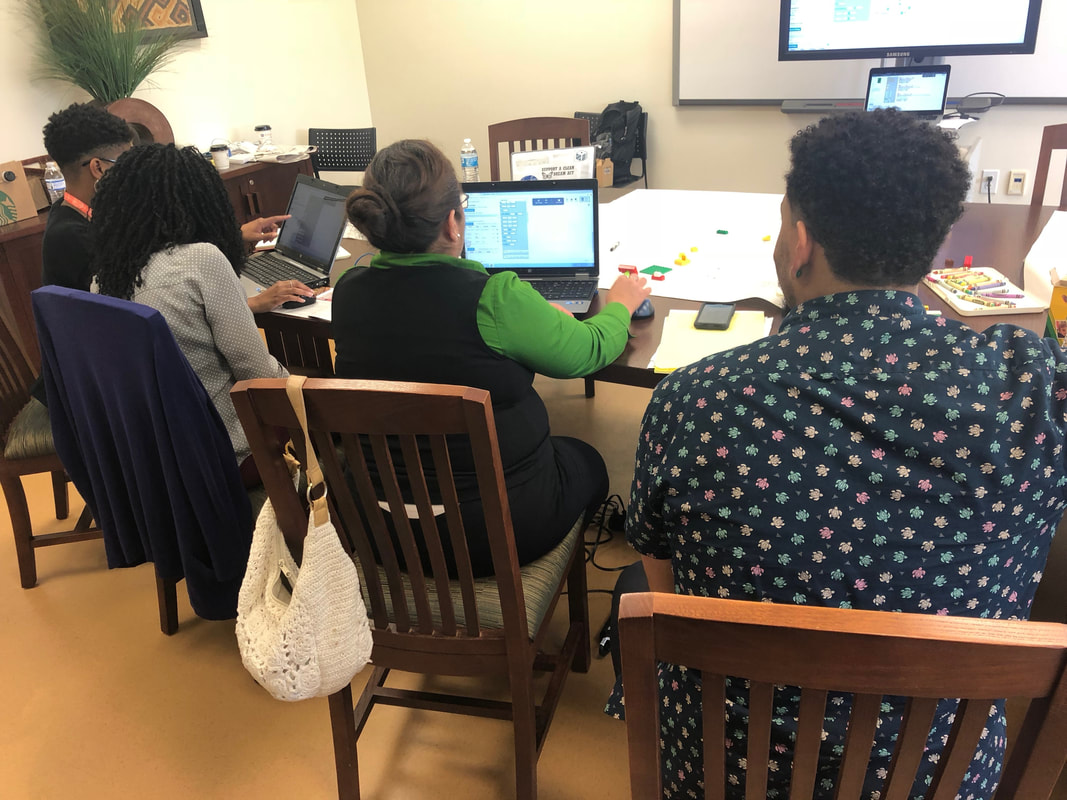 This work will continue to grow with the educators and youth in Texas and Global Kids' support. Building on our gaming work with educators in NYC and Chattanooga, we are now one step closer to bringing Haunts worldwide and inspiring more people to take action against injustice, explore the world through game design and advance perspective through storytelling. We believe in the power of this community and we hope you do too!