Read the full February 14, 2023 newsletter here.
YOUTH LEADERSHIP, ADVOCACY & ACTIVISM

BLM @ NYC Schools: Fighting for Representation in NYC Curriculum
Students rallied at the New York City Department of Education headquarters to advocate for mandated Black history and ethnic studies in NYC public school curricula. At the protest organized by the NYC chapter of Black Lives Matter at School for the BLM at School Week of Action, students also pushed for more Black teachers in schools and for the hiring of more mental health counselors instead of school safety agents.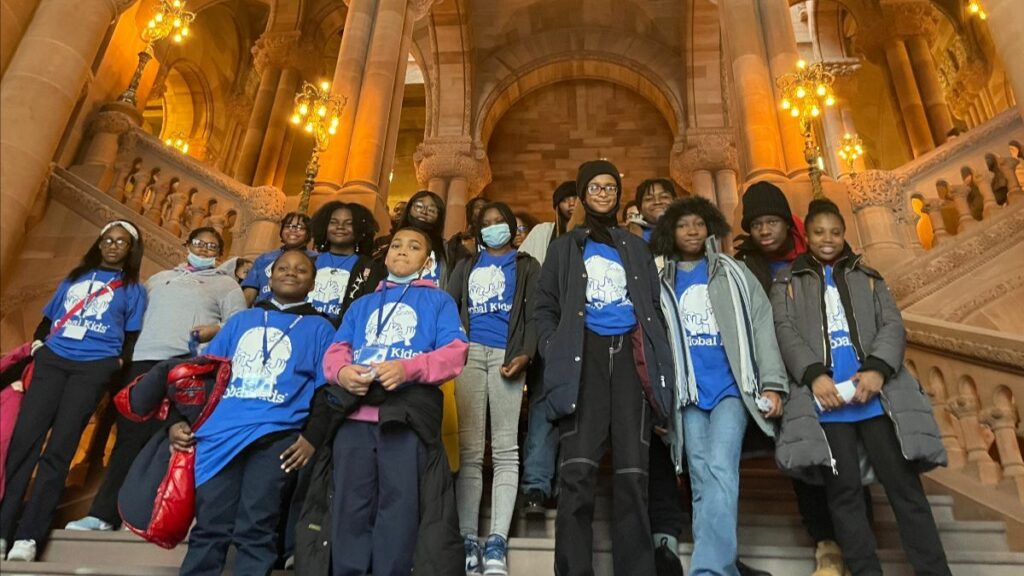 ADVOCACY DAY IN ALBANY FOR NY AFTER SCHOOL PROGRAMS & COMMUNITY SCHOOLS
Advocacy Day in Albany gave our young people the opportunity to express our fight to expand access to high-quality afterschool, summer and expanded learning programs. During their trip to the state capitol building, students from NYC were able to share with 3 senators on why it is important for them to support the budget asks ALEP-Afterschool Learning and Enrichment Program Initiative. Students, GK site director, and a GK parent all shared the importance of high-quality programming and what GK means to them.
On Advocacy Day for Community Schools, GK participants from our Community Schools took to the capitol to advocate for the importance of the community schools in New York.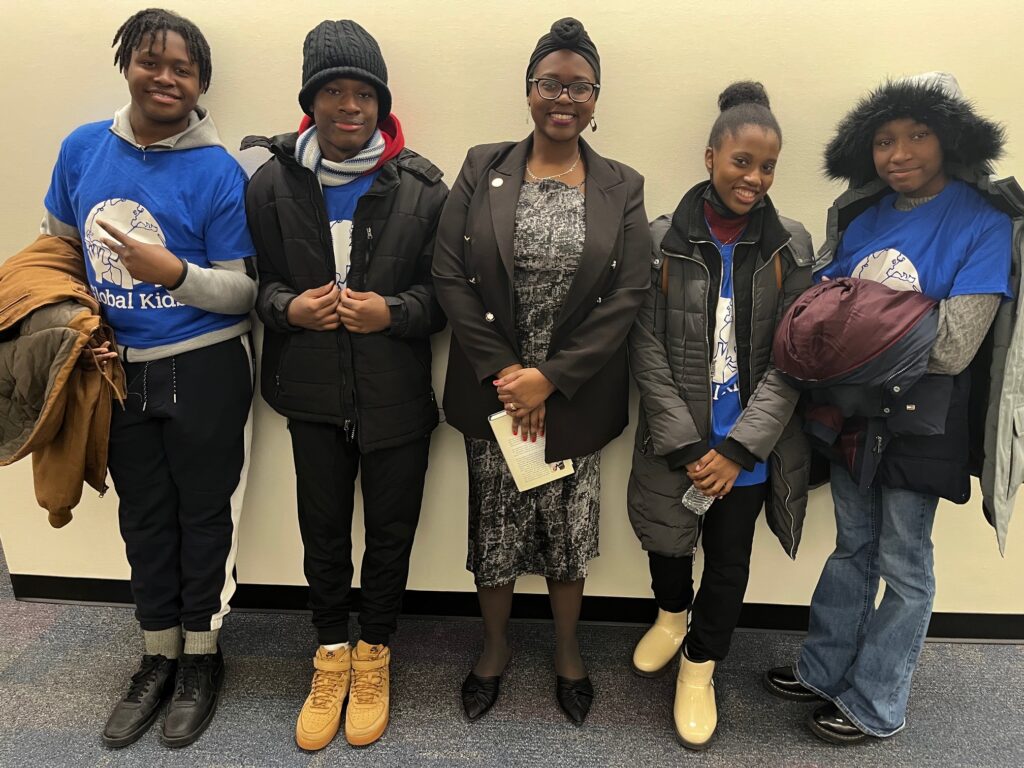 STUDENTS GIVING BACK TO LOCAL COMMUNITIES IN NYC & DC
Students from GK's citywide programs in New York City participated in the Harlem Street Trees Initiative with the NYC Department of Parks & Recreation this week in honor of the Martin Luther King Jr. Day of Service, building upon their studies in climate education while giving back their free time to help maintain city greenery. NYC's trees don't just beautify public spaces and city sidewalks; they also help to reduce stormwater runoff, remove air pollutants, and reduce energy consumption by providing shade and keeping the city cooler.
GK-DC Youth Spread Valentine's Day Love to the Community: Pictured Below, GK Youth in Washington DC partnered with Shaw Library to create handmade Valentine's Day Cards for the elderly during a weekly citywide program meeting.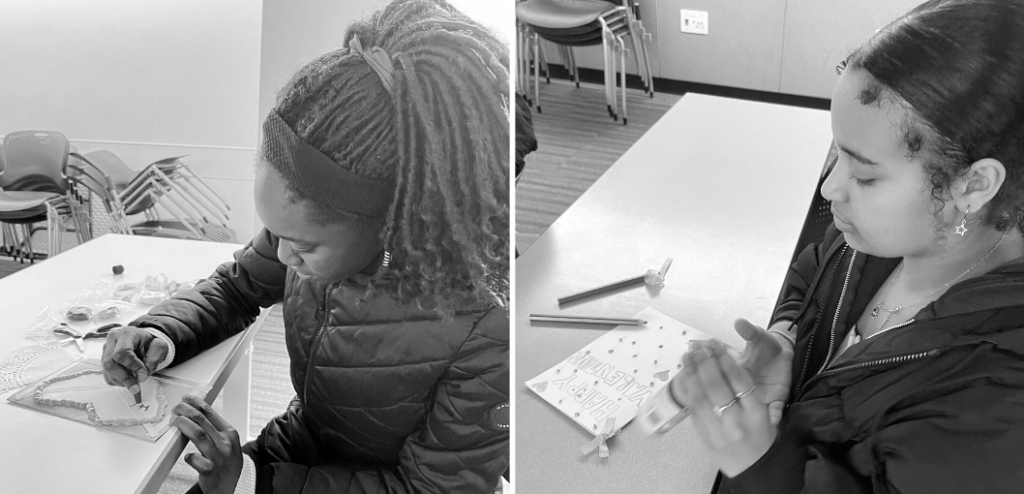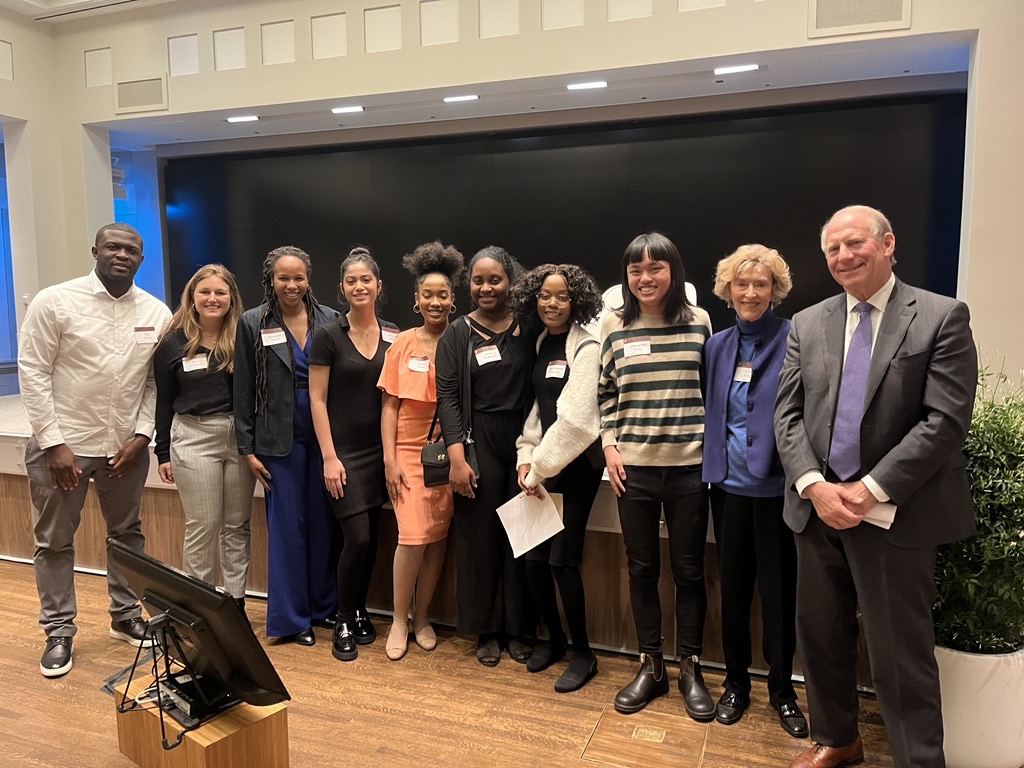 GK ❤️'S . . . DR. FAUCI!
In January 2023, Global Kids participants from NYC, joined by GK Founder Carole Artigiani, attended the Council on Foreign Relations' "A Conversation With Anthony Fauci" event. Richard Haass, President of the Council on Foreign Relations (CFR), and Dr. Fauci discussed Fauci's work, public health, pandemics, international responses, and the landscape of COVID-19 policy and practice.