By Sara Vogel
As 2013 wound down, students at Global Neighborhood Secondary School in GK's Playing for Keeps program were anything but checked out for the holidays. They had spent weeks developing, prototyping, playtesting, and iterating video games using the platform Gamestar Mechanic, and were ready to show off the fruits of their labor.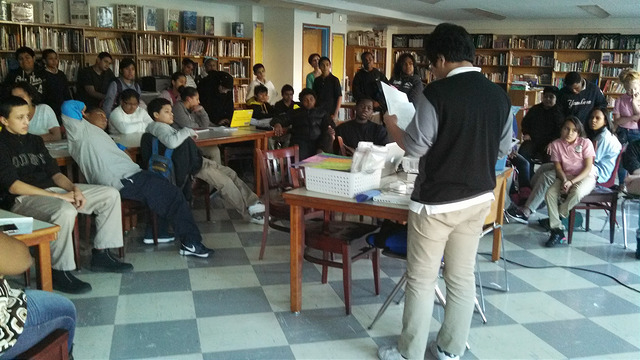 Overcoming their nerves and shyness, sixth, seventh, and eighth graders stood up in front of an audience of their classmates and teachers to speak about the elements of their games (space, rules, goals, components, and mechanics) and the process taken to complete them.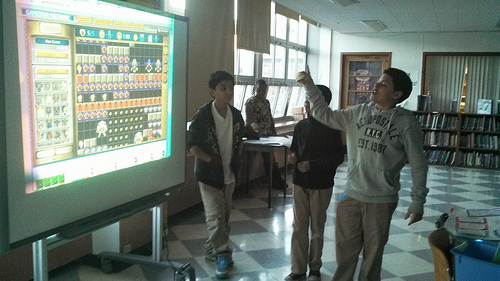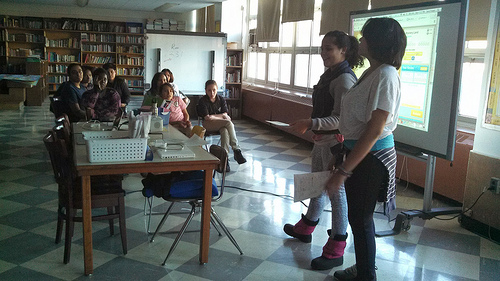 Other students got a chance to playtest the games that P4Kers spent a good deal of time developing.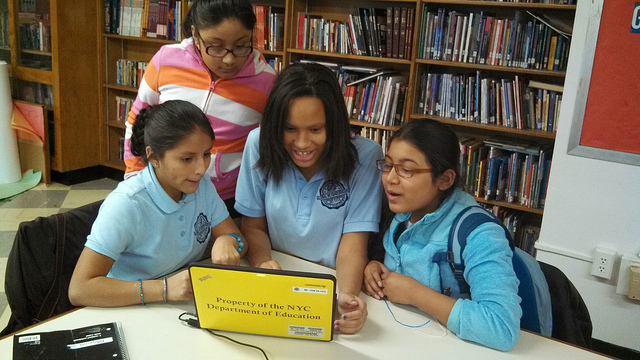 As we slide into January, students at GNSS have already started to learn the platform Scratch, which they will use to make Games for Change about social issues that are important to them. Looking forward to Emoti-Con!